The Pleiades Villas are an exclusive new development of luxury living spaces. Built close enough together to create a delightful little community, each home offers plenty of space to allow for maximum privacy and comfort. The sparkling white exterior flanked by rugged stone paneling and glittering glass façade exude a sense of luxury and carefree elegance, complemented by the vast white sands and azure waters of the island's eastern coastline.
The Pleiades Villas comprise 7 villas, 5 seaview and 2 seafront, all with panoramic sea views. Each residence has three floors which include a lower floor, ground floor and first floor, as well as two bedrooms and one master bedroom, and three bathrooms. Ample balconies overlook lush greenery and an overflow high-tech swimming pool secluded in a beautifully landscaped garden, for residents to enjoy in the privacy of their own home. Each residence boasts its own roof garden, with stunning sea views across the horizon.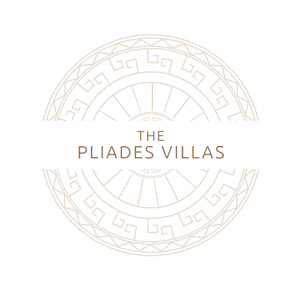 Units: 7
Type: Seafront Villas
Bedrooms: 5
Buildable Area: 255 m² to 310.55 m²
Plot Size: 417 m² to 651 m²
Pool: Private Infinity Pool
Energy Rating: A
Status: Under Construction
Seafront Properties
Panoramic Sea Views
Large open-plan spaces and functional living areas
Tranquil location and spacious gardens
Basement and roof garden are included, offering amazing views of new marina and Ayia Napa
Private covered parking
Easy motorway access
The peaceful area of Ayia Thekla has made a name for itself as a prime location for residential and holiday homes, thanks to its extensive natural beauty and close proximity to the Ayia Napa Marina. Despite this surge in popularity however, the area has retained its village charm, and remains a peaceful haven of incredible beauty.
Stroll along white, sandy beaches and dip your toes into the crystal clear waters. Enjoy fresh seafood in the excellent restaurants dotted along the the coastline, with fresh fish supplied in abundance from Ayia Thekla's picturesque fishing harbour. 
Priding ourselves on quality construction and lasting design, each KARMA project is thoroughly planned and researched prior to ground breaking.
For property purchased off-plan or under construction, our aftersales team will provide regular updates so that you can watch your property grow before your eyes.
We are always ready to provide information and support via photos or small videos if you are not able to visit Cyprus or the construction site in person.
Expected Delivery:
16 Months from Purchase
In the secluded seafront setting of Ayia Thekla, a mere stone's throw from the luxury Ayia Napa Marina and some of the world's most famous Blue Flag beaches, one may find The Pleiades. This cluster of seven villas is ideally located to capture the extensive natural beauty that is Cyprus' east coast.
The spacious, modern residences are perfect for anyone seeking a permanent or holiday home set against a stunning backdrop of natural beauty, and within close range of the buzz of city life. All amenities are within easy access, including public and private schools, shops and supermarkets, as well as an abundance of vibrant nightlife and year-round cafés and restaurants.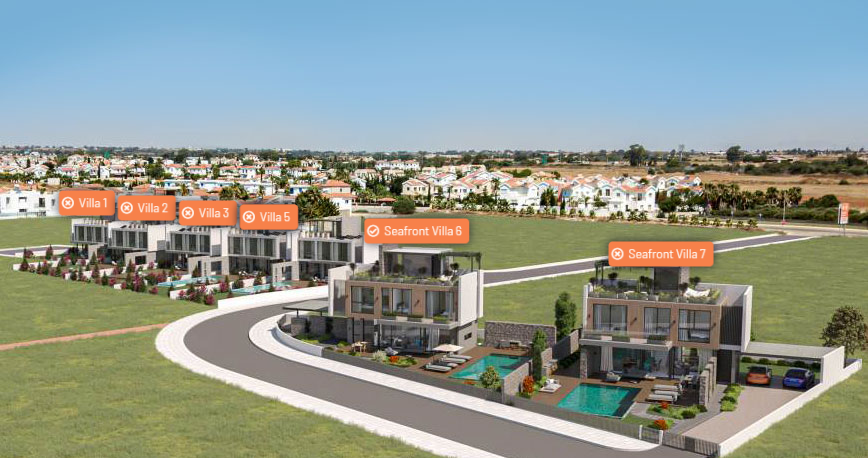 Seafront Villas - Available
Karma Developers will never share your personal information. By providing your contact information, you agree that Karma Developers may contact you regarding properties or information that may be of interest to you. 
Impeccable interior planning maximises the space and light of each residence, complemented by the highest-spec details for a contemporary vibe of minimalist luxury. Tailored to the discerning buyer's tastes, owners can add their signature to their home with a choice of fixtures, furnishings and finishes.