In an area of breathtaking beauty, just a stone's throw from the turquoise waters of the Mediterranean, Ionion Villas is one of the area's most prominent and exclusive developments. Inspired by the beauty of classical Greek architecture, this remarkable project of 63 detached villas, set out in 3 phrases, has been meticulously designed to take full advantage of the panoramic sea views. 
Generous sized plot areas with private pools, spacious verandas and expansive gardens, offer the ideal setting for relaxation and entertainment. With a stunning coastline, beautiful scenery and tourist facilities just minutes away, this area is the ultimate choice for buyers seeking a unique propert, suitable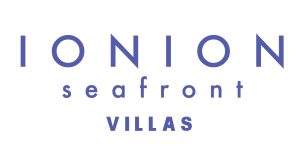 Units: 63
Type: Detached Villas
Bedrooms: 3, 4 & 5
Buildable Area: 122 m² to 265 m²
Plot Size: 338 m² to 861 m²
Pool: Private Infinity Pool
Energy Rating: A
Status: Complete
Expansive garden plot
Beautiful classic villa
Private 7 m x 10 m swimming pool 
Barbecue with pergola seating area
Outdoor private solid-wood sauna
Fully landscaped growing garden
Luxury tile and stone finishes
Fully furnished by interior designer
Cleverly designed open plan kitchen, dining area and living room, providing extra comfort and space while maximising sea views
Picturesque seaside location
Close to all amenities and famous Blue Flag soft sand beaches
Easy access to motorway
Private parking
Exquisite Natural Location
Ensconced on the beautiful southern shoreline of Ayia Napa, this exclusive development enjoy year-round sun and spectacular views. The area is characterised by its serenity, found in the fast sands and turquoise water of the coastline. With only fresh air and sunlight as your constant companions, peace and privacy are assured.
Having the most Blue Flag beaches per coastline length in the world, Ayia Napa has several hospitality businesses. From boutique hotels to tourist village resorts, from bars and restaurants to a wide range of stylish shops, from commercial centres to recognized accounting and law firms, Ayia Napa has it all.
Priding ourselves on quality construction and lasting design, each KARMA project is thoroughly planned and researched prior to ground breaking.
For property purchased off-plan or under construction, our aftersales team will provide regular updates so that you can watch your property grow before your eyes.
We are always ready to provide information and support via photos or small videos if you are not able to visit Cyprus or the construction site in person.
Current Status:
Completed