"Luck is what happens when preparation meets opportunity."
    – Seneca
A successful person knows and understands this equation and knows when to take advantage of the right opportunity.
Eden Residences is one such opportunity. A unique convergence of fantastic location, refined design and superior materials, Eden Residences surpasses all expectations and does it in style!
Located in the heart of Protaras, Eden Residences have an uncommonly excellent location as, unlike similar properties, they are fronted by a municipal area of park, plantings, and trees, which leaves a low, attractive developed green area between the residences and the sea. Owners may remain confident in their sweeping sea views and enjoy a stroll through a park on their way to the beach.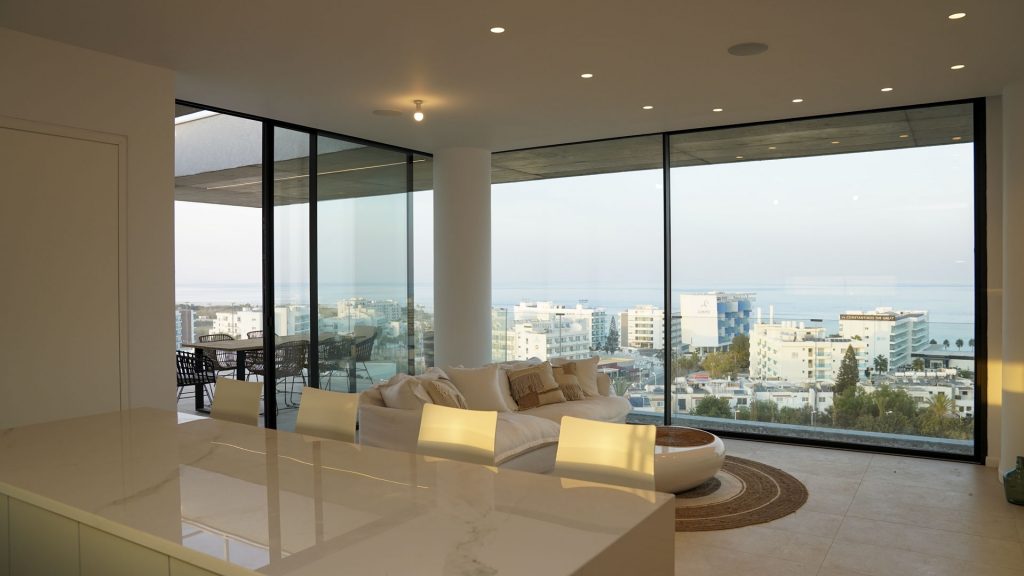 The nearest beach is an 800-metre-long expanse of soft golden sand leading to crystal clear turquoise water and is only a 400 metre stroll from Eden, passing through the main tourist strip of quality restaurants, entertainment, and shopping. The beach has multiple water sports areas as well as swimming and sunbathing along the entire length.
Inside Eden residences find a luxurious retreat with a beautifully decorated lobby with concierge and modern security features, as well as exceptional communal facilities. A sizeable luxury gym has exercise equipment, wall mirrors, and floor to ceiling windows looking out on the surrounding garden and pool area. A large pool with luxury tiles is surrounded by a sun deck and patio, and also has a nearby covered bar and entertainment area.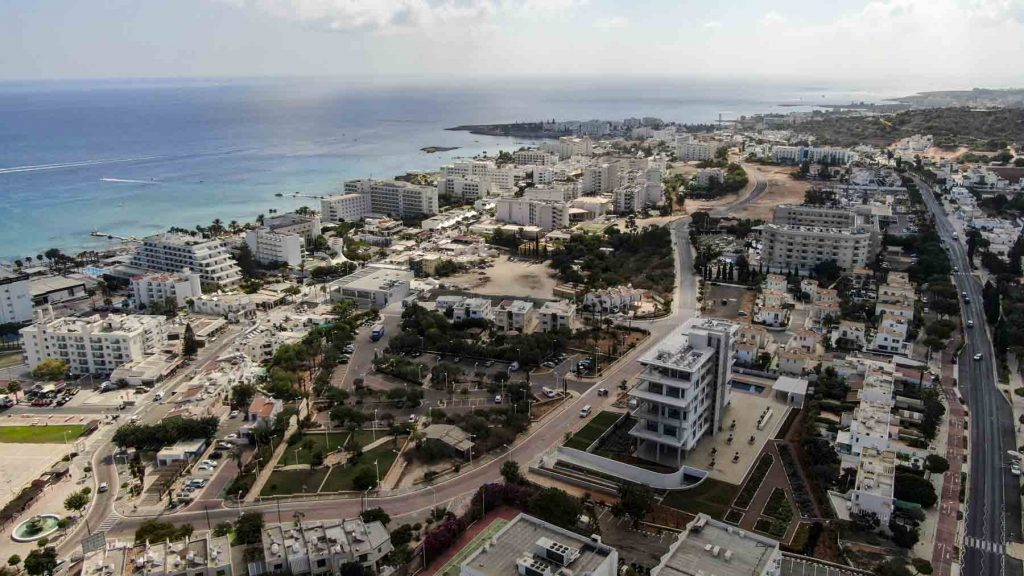 Rise through one of the buildings top quality elevators to enter one of Eden's luxury residences, private apartments that each take up one third to one half of a floor. Luxury tiles, marble and quartz finishes, full smart-home functions, and exquisite Italian fittings set the stage for expansive, floor to ceiling double glazed windows that provide panoramic views of the sea and surrounding area.
Carefully considered construction evokes both freedom and privacy by allowing residents to enjoy a sense of unfettered space flooded with light and views. Private covered balconies provide an area of comfort for al fresco dining and enjoying Cyprus' year-round good weather, which provides shelter from sun and the occasional winter rain shower. External seamlessly flows to internal as one moves into an open concept living space with sophisticated modern kitchen design and top-quality materials.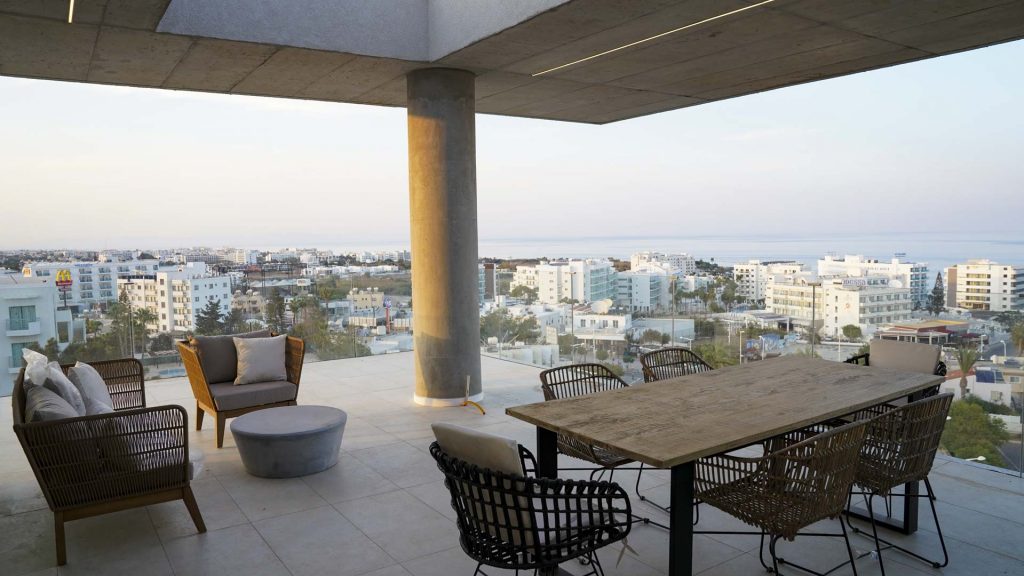 Large bedrooms with advanced built-in storage and expansive windows provide both a sense of tranquility and stylish design where form meets function. Each bedroom has its own bathroom with natural stone and imported tile finishes, creating opulent bathing facilities.
Whether to enjoy Edens numerous benefits personally, or as an astute rental investment, Eden residences provide a unique opportunity for any successful person. Don't let it pass you buy!