Dogs are surely more than pets. They are family. An integral part of the quotidian of those who chose to share their lives with the furry bundles of pure love.
They haven't been deemed "man's best friend" lightheartedly. Dogs have earned their place in humans' hearts, and their respect. Ancient Greek philosophers lived as canines in search of inner greatness, Diogenes was portrayed roaming the streets at night with his dog in search of humanity.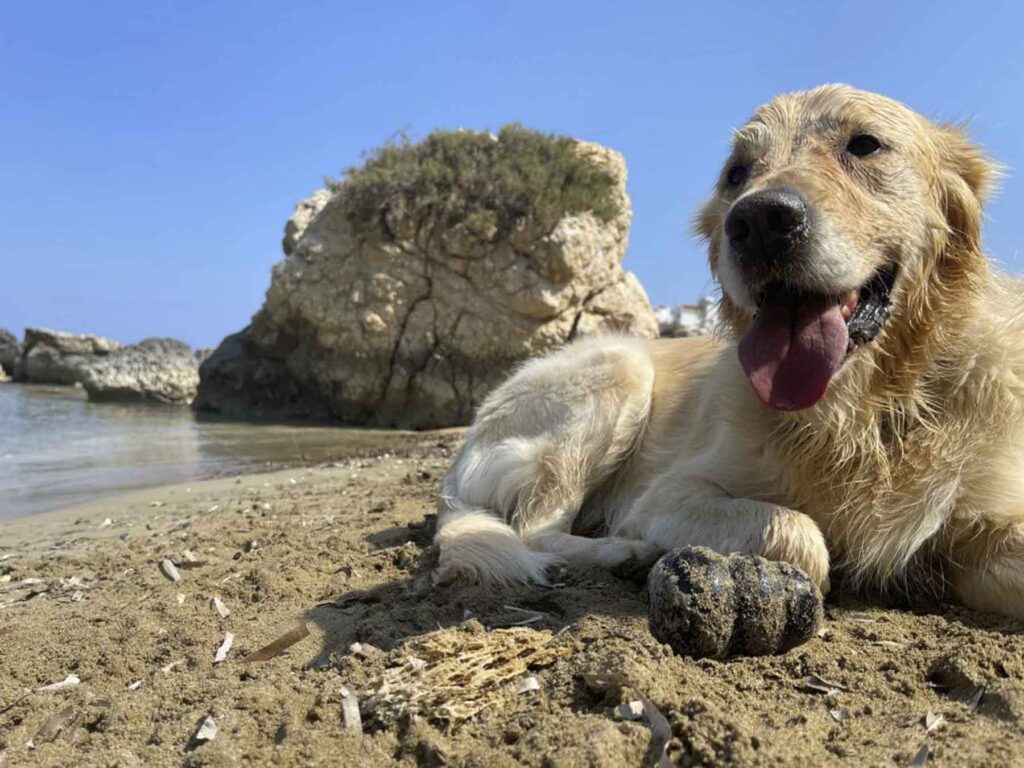 In fact, according to Greek mythology, dog was created by Hephaestus and the respect it was treated with, was almost equal to humans. Apollo befriended the "beast" and gifted it to his sister Artemis to accompany her while hunting.
Somewhere along the historic timeline, dogs had fallen from the pedestal they once were put on. However, these past decades the beloved furry, tail wagging companion is gaining back its worthy position, and life quality.
In recent years, Cyprus has developed an exceptional pet, notably dog, friendly culture. Just recently an animal welfare police department was established, while the island is no stranger to dog hotels, and parks.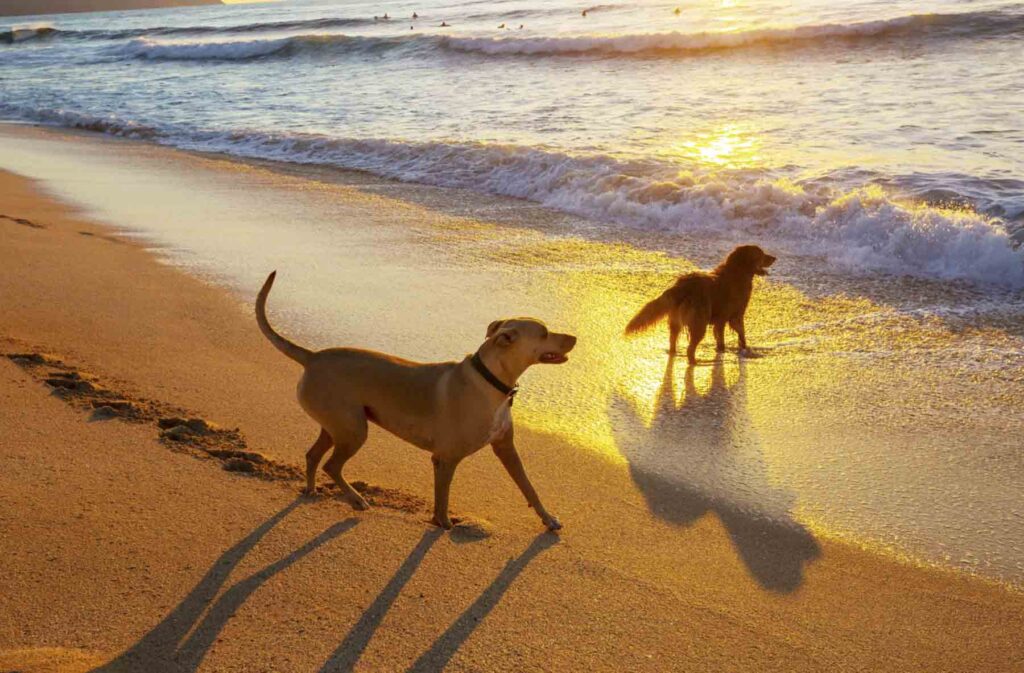 Cyprus even has pet friendly hotels and restaurants, some of which are located on the East of the island, where you can also find the area's designated dog beach.
"Glyky Nero A" (which translates to "Sweet Water") located near the Buffer Zone, is the place for four legged companions to cool off their paws and enjoy the small sandy beach defying the couple of rocks in the water.
It is one of the last beaches before the occupied area in Kapparis, and for some it may even be considered a fun adventure to get there. Following the off-road trail (dirt road) and experiencing the raw beauty of the surroundings, climbing down the wave carved rocks and sinking feet and paws in the gold sand. A day of fun in the water for everyone regardless of if they have a tail, or a tail bone.
If looking for a more cosmopolitan type of beach day, one should never shy away from asking beach bar owners if they are pet friendly, as more often than not, the response will be positive.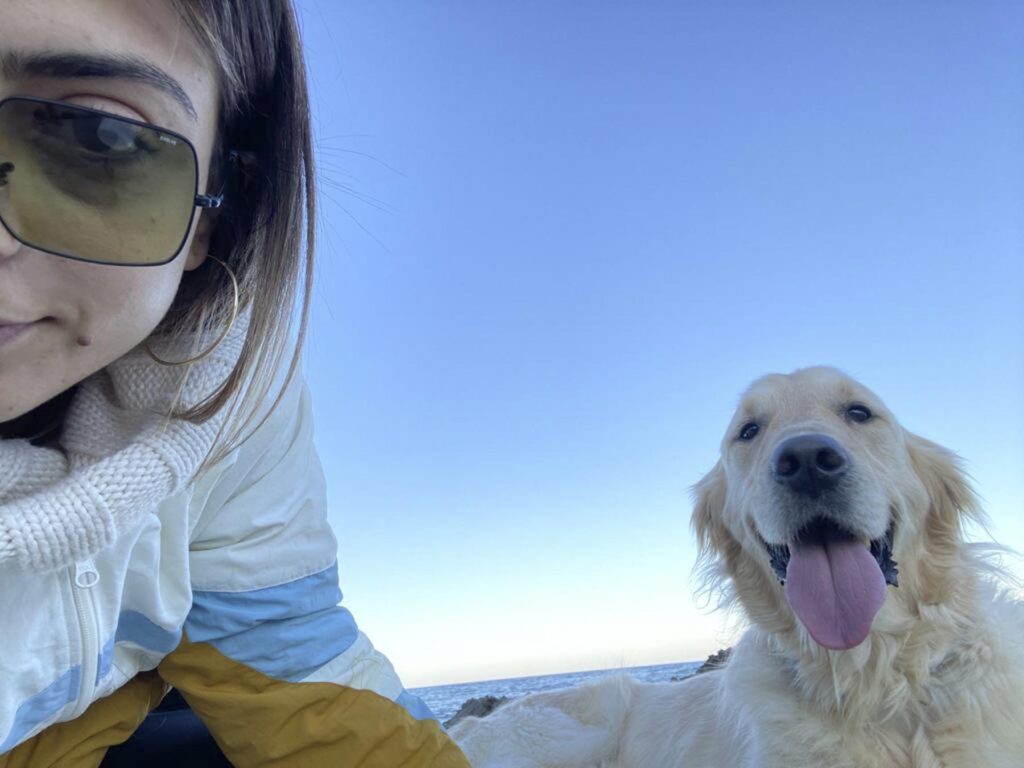 Living in a Karma property, you get to pick and choose how to spend a beach day, as most of them are either walking distance or just a few minutes' drive away.
The Karma lifestyle is not limited to humans, but is available to their furry friends, too.
This also extends to quality vet services and pet supplies, too. East Cyprus has a number of vets specializing in domesticated animals, even specific dog breeds. One can also find a few pet shops and groomers that cover all their needs.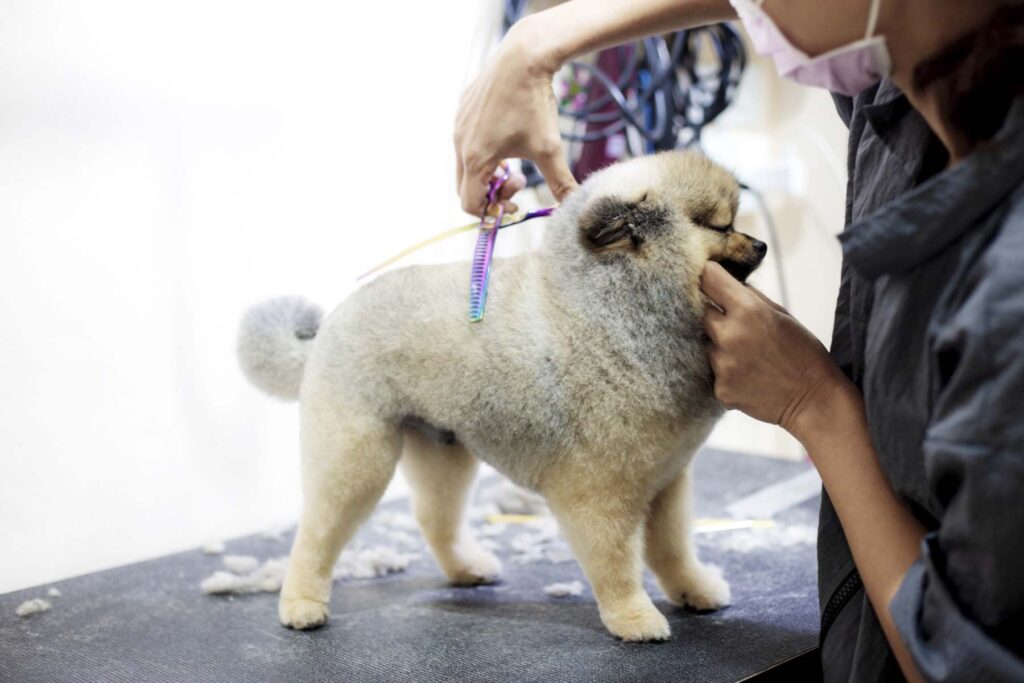 On top of that, the area (and Cyprus in general) has online communities for dog owners (by breed) that organise events and playdates, while keeping everyone up to date on new pet activities and pet friendly places.
"Escaping my demanding and fast-paced city life, settling in Cyprus with Paris, my beloved Yorkie, was the best decision I could have ever made! The past two years living in a Karma townhouse, next to the beach, waking up to a mesmerizing sea view, enjoying long coastline walks and water fun with my furry baby have been the best of my life yet. Discovering a whole new community of people that make us both feel welcome and at home has upped the quality of life for both of us. If I had to go back in time and decide again if I should redirect my life, I would only change one thing: why not get that Karma detached villa I had set my eye on? Oh well it is never too late! And Paris certainly agrees" says Mythical Sands Resident.
Dogs are family, and just as one needs to wind down after a stressful day at work, or explore and experience new ways of having fun with their family, or even just enjoy each other's company, Karma is here to provide all needed and much more to savour life without distinguishing feet from paws.