Whether already a parent, or planning on being on, we all have the same goal when mapping out our family's future: the best life for our children. Quality of life, on all aspects and levels, is always a top priority. Safety, opportunity, environment – these are just some of the benefits we, as parents, want to provide for our children.
Deciding to settle in the East Cyprus area definitely checks all those boxes.
Rated one of the safest places in the Mediterranean, top 5 on a global scale for small countries, with a very low crime rate, Cyprus is an ideal country for families. With an unparalleled combination of village and cosmopolitan coastal life, putting down roots in the Protaras area seems like an evident choice.
For parents, career opportunities are never a scarcity in the area, especially in the hospitality , travel, and entertainment industries. For children, there is abundance of academic choices for any age, from public Greek speaking schools, to high level private English language schools, all within a half hour driving range (Xenion, American Academy).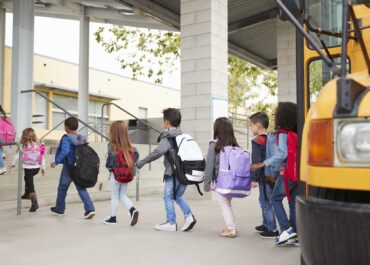 After work or school, what better way for us to unwind and bond as a family than a stroll at the beach, an afternoon swim, or exploring the many hidden historical, cultural, and natural treasures of the area.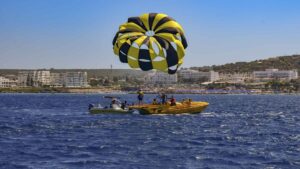 Experience the arts together by watching artists at work on massive creations in the Ayia Napa Sculpture Park, then enjoy magical sunsets with panoramic sea views of the sea. The art of dance allows children to both exercise and get to know traditional Cypriot and Greek cultures, as well as others, through movement and expression . Well established as an afternoon activity, dance classes can be found in a number of dance schools in the area such as Rythmos, Steps, and Evolution dance studios.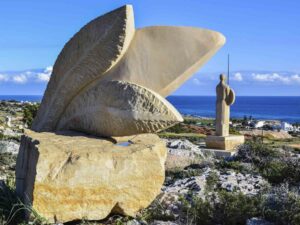 Theme parks such as the Star Leisure and Parko Paliatso or the aquatic performances at Magic Dancing Waters along the tourist coastal avenues are always a source of joy, no matter the age of the child – or parent, for that matter.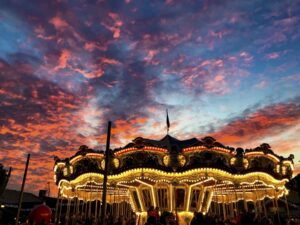 Bike rides, and long walks alongside the seafront are always a choice for the family, too, on the many kilometres of scenic bike and walking paths in the area.
Enjoy the richness of nature at the Ocean Aquarium in Paralimni, or the Sea Caves in the Cavo Greco area, or an afternoon at the Thalassa Museum or the Ayia Napa Old Port…
East Cyprus is a small community, with friendly and hospitable locals and expats, who will surely make you feel right at home, and give the children a sense of belonging. Experience the life of your dreams in a Karma apartment or luxury villa Wake up to a beach sunrise every day by choosing a frontline property, and if you're not feeling beachy, treat yourself to a relaxing moment or two at the private swimming pool in your own home.
All properties are energy efficient and are within walking distance from both the beach and amenities. Groceries, shopping and restaurants are only a few minutes away, saving both time and stress.
"Expats now living in Cyprus, have never second guessed their choice or even looked back once settling in their new Karma homes. The only regret we get from customers… 'I should have done this sooner!'" says Yiolanda Manoli about clientele.
So what are you waiting for? Live your best life in an outstanding Karma property.